Dominatrix Femdom Mistress
Femdom Party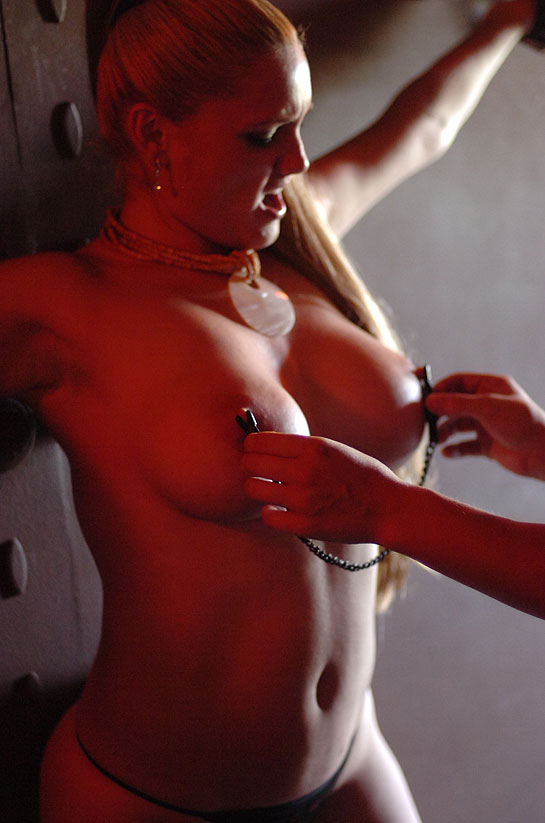 Femdom dominatrix is a type of role-play who use their experiences of pain and power to create sexual tension, pleasure, and release. Submit to a beautiful Sheri's dominatrix mistress lady all geared out in leather and lace. Submissive femdom party worship sessions can include facesitting, teasing, boot worship, tickling, spankings, trampling and even humiliation. You won't soon forget the pleasure and pain.
Sheri's gives men a safe place to cum indulge in this fetish. Many Sheri's ladies specialize in dominatrix play sessions for submissive and curious men slaves. Worship and let the femdom lady take you deep into her dominatrix world. The ladies will torture you with excruciating pleasure and just the right amount of pain.
Dominatrix BDSM and Bondage Fetish Play Session
The dominatrix ladies have a chest of bondage toys for your BDSM play session including: restraints, gags, whips, ropes, caning and more. Perhaps a feather, cat-o-nine-tails or even a paddle to punish you! Let your dominatrix blindfold you as a fetish form of sexual bondage. You never know where your lady will touch, stroke, lick or spank you next. Let your lady have her way with every inch of your body.
You will be lost in sexual sensation, whether your dominatrix is running a feather playfully over your chest and erection or perhaps using some temperature toys such as an ice-cube. Enjoy the feeling of being in a bondage scene at the mercy of a beautiful Sheri's dominatrix lady. A private bondage / BDSM session can be your sex menu foreplay or main course. The sexual choices and combinations are endless here.