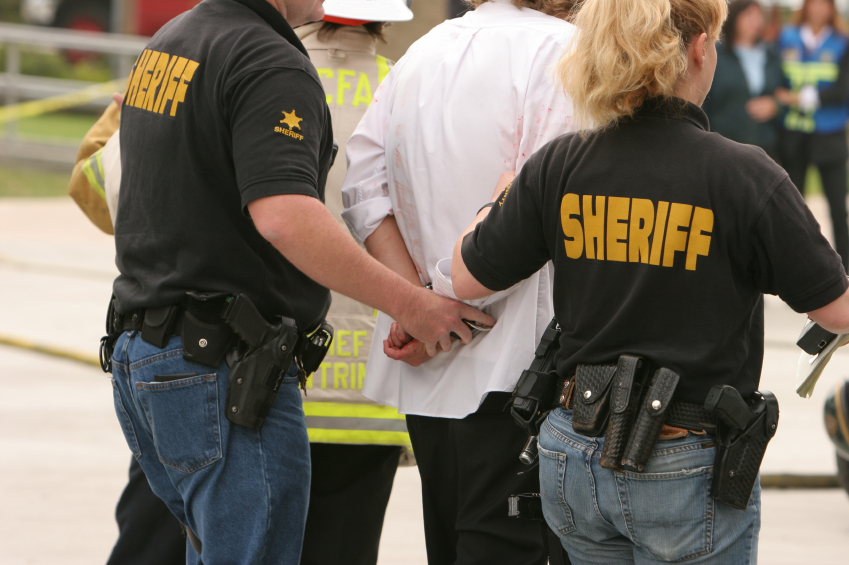 Legal VS Illegal Prostitution
or Escorts in Las Vegas
Las Vegas is a hot bed for sexually charged entertainment, from topless shows to some of the world's most well-known strip clubs. Nevada has even gained quite a bit of mainstream media attention with the release of the HBO series Cathouse – which first aired on June 16, 2005.
Many tourists' choose Las Vegas as the sole location for bachelor and bachelorette parties due to the ingenious marketing slogan:

"What happens in Vegas, stays in Vegas"
Inebriated visitors and convention goers are the core demographic for Las Vegas sex workers to target, because their goal is to have a good time, and they are away from friends and family.
Unfortunately, undercover sting operations are a popular staple of local Clark county police department officials. Most major casinos on and off the strip the strip are the primary target of consistent undercover prostitution busts.
So Where to Find Legal Escort In Vegas?
Illegal Prostitution
Prostitution is illegal in Las Vegas (Clark County). Prostitutes, call girls, hookers, escorts and massage parlors offering sex anywhere in Las Vegas Nevada or areas over 700,000 residents is illegal – a common misconception among tourists, and visitors.
Nevada Statutes 201.354 lays out that is it is illegal to engage in prostitution or solicitation of a prostitute except for in a State Licensed Brothel such as Sheri's Ranch. Clark County ordinance 12.08.015 specifically outlines that prostitution within Las Vegas is prohibited and is illegal.
Solicitation and Prostitution Charges
The penalties for solicitation and taking part in prostitution are outlined and described in NRS 201.354. Fines and charges associated with solicitation and prostitution include but are not limited to:
- Up to 6 months in jail
- $1,000 in fines
- Community service
- Probation
Prostitution is the defined as:

"The act of trading sexual favors for a fee."
While money is generally the "fee" or currency used to pay for services rendered, money does not have exchange hands for the transaction to be regarded as prostitution. An exchange of anything of value constitutes a "fee" things of value can include: drugs, jewelry, clothes etc.
Being accused of, being investigated for, or committing a sexual offense while in Las Vegas can have devastating and possible lifelong ramifications. Many people are arrested on weak evidence, such as a statement from an alleged victim or witness without any corroboration. An aggressive criminal defense attorney may be necessary if you are from out of state to help fight the charges, in addition to an embarrassing and drawn-out litigation process.
But here is the solution -

These are the 100% Legal Prostitutes Working at Sheri's -
between
9/24/2023 - 9/30/2023
High Profile Prostitution Stings
- 26 'johns' netted in Vegas anti-prostitution sting
"People are arrested on as little evidence as a statement from an alleged victim or witness without any corroboration."
"Being investigated, accused or charged with a solicitation offense in Las Vegas is nothing less than devastating in terms of the embarrassment and possible lifelong ramifications."
- Stabbing Leads To Prostitution Sting
- Prostitution sting nets part-time judge
Legal Nevada Prostitution
Prostitution is only legal in licensed brothels in some – often rural - areas of Nevada. Sheri's Ranch is one of the few legal brothels in Nevada. It is the closest legal brothel to Las Vegas, located in Pahrump, Nevada, about 45 minutes outside of Las Vegas.
Contracting STDs Through Illegal Prostitution
One of the many short comings of Illegal prostitution is a lack of standards and regulations - namely in the safety of the sex workers and customers. Often illegal sex workers are not trained on how to look for potential signs of STDs, and perform their illegal sexual acts without paying any attention to the potential live long consequences.
Chris Reynolds with the Southern Nevada Health District uses blunt and graphic language to describe some of the alarming effects, and locations one can contract a venereal disease.
"The sores can be anywhere you come in contact with syphilis. So, I've seen sores anywhere on or around the penis. I have seen it above the pubic hair, on the mouth. I have seen it on fingers. I actually had one case it was on the top of the man's head. Some of which can be permanently disfiguring or even fatal."
Reynolds continued:
"And every year in the United States, 15 million people become infected with an STD. Half of those people, when they get it, they have it now for the rest of their life."
Legal Prostitution Health Standards and Regulations
Condom usage was made mandatory by the state in 1986, as was testing for sexually transmitted diseases. Women working at legal Nevada brothels such as Sheri's Ranch are subjected to weekly STD testing in addition to rigorous monthly testing for HIV.
Sheri's Ranch featured on BBC Explore in an expose' entitled "Legal brothels in Nevada"
In the legal brothels of Nevada, USA, its claimed that prostitutes have a 100% success rate in using condoms against HIV. Panorama reveals to what extent ordinary people can place equal faith in condoms.
Queensland Australia is one of the few other locations in the world that offers legalized and regulated prostitution. In the video below you can see an example of how Sheri's Ranch checks a male client for visible signs of STI's.
Checking a male client for visible signs of STI's
Sex workers procedure for checking a male client for visible signs of STI's before doing a service. Please note that this video does not show STI's, it is just an example of how a check should be done if you are visiting a brothel in Queensland.
Additional reading: