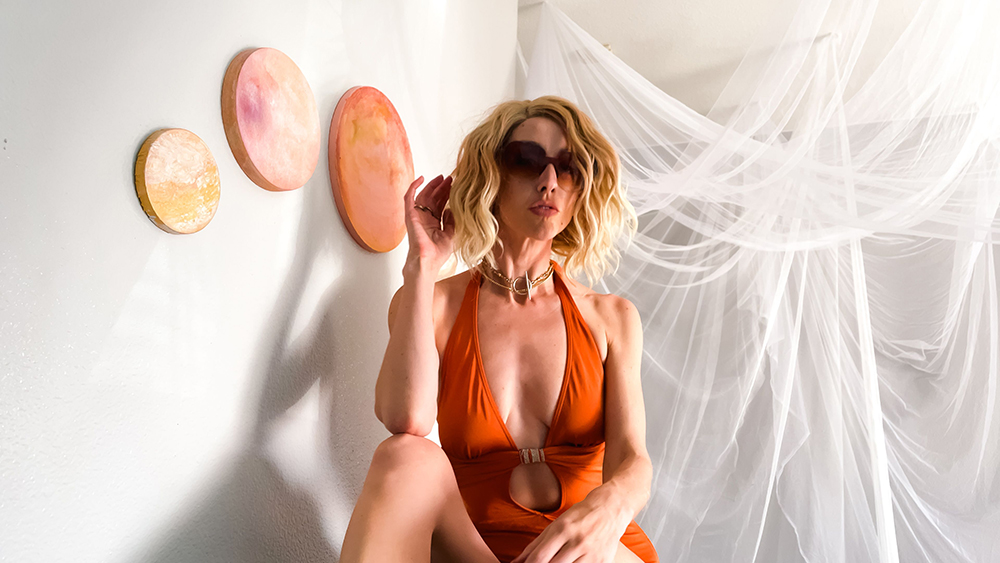 About Luna Robbie

Read to the bottom if you want a prize ;)

Nervous?

Take a deep breath. Let your animal body settle. I promise, I want to take care of you. Whether or not we ever end up working or playing together (all my goddess friends here are fantastic options), my actual goal for myself and others is that we all find satisfying ways to offer and receive care.

Still curious?

Me too! I'm likely to be the most curious person you've met. I may not know you yet, but once I do, if you're nice, I usually can't help but wonder about what it would be like to join you (and anyone you adore) to co-create pleasure, to explore the overlap in our bucket lists, or to play your classic favorites with a new Lunar twist ;)

Wondering why I love my work?

I'm an artist. Most of what I create is inspired by sex—hearing about others' desire and pleasure, exploring my own, exchanging infinitely unique energies with other parties. I recently decided that I can let go of my worry about separating my work and personal life; I have boundaries and yet there is flow, and inspiration always figures out where it needs to go. As long as I can find safe spaces and eager partners-in-creation, I'm happy.

My life changed for the joyful several years ago when I had a lover who accepted, cherished, and enjoyed *all* parts of me—even the kinky bits that led me to become a proper card-carrying courtesan.

Could I be that partner for you?

My gift in this life is and ability to deeply appreciate *everything.* I get excited about all things legal and consensual, and research the fuck out of what turns me on. My desire is wide, so my bucket lists are long, and learning from primary sources is my favorite method. If you have a kink you've wanted to explore but fear of judgement is holding you back, once you see my list, chances are we'll be pretty comfy together.

Who are my ideal lovers??

They communicate thoughtfully, and can handle receiving an intense amount of enthusiastic adoration. They enjoy my direct approach, don't waste time with shame (unless they are explicitly seeking out my help to smash it), they value my time and want to add value to my life. They understand that mutual giving and receiving creates a richness in life that cannot be measured in material goods.

My ideal lovers know that emails about kinks to start the connection are hot! And my lovers know entitlement is a HUGE turn-off.

I always enjoy a quickie and totally love to get creative to find mutual overlap with all sweeties, AND:

My lovers by far enjoy their experience the most when they budget to prioritize a life of pleasure.

Wanna feel especially ecstatic?

Set aside several hours or a whole night to play, and/or ask me about the goddesses who love to play along with me (haaaave you looked at GG's profile yet? We are real-world besties and come to the ranch together as often as possible!).

WARNING:

I'll probably get inspired by you and make some art.

I am fueled by fuckings, love living life to the lustiest, and desire those who desire me and show me, in my favorite ways, with abundant clarity.

OTHER F.A.Q.'s

Yes, we always use barriers (condoms, dental dams, Lorals).

Yes, I am a safety-first kinda lady.

Yes, I'll kick anyone out who attempts to push safety boundaries (no, I've never had to).

I am horniest in the late morning and mid-afternoon. I can rally between 9 PM and 9 AM if properly excited, but you will have to *really* excite me, or give me a polite heads up.

No, I'm not publicly "out" with this job, and yes, I'm aware that if you know who I am, my speech pattern is giving me away. This is not unintentional—my fans are cool as fuck so far! And I'm always eager to really get to know kind, polite, lovely humans. But if you come see me in the real world, please be chill & kind & prepared & remember that I am a person. If you wanna "OMG" over anything, do it privately or email me below. Thanks for helping me stay safe!

Yes, most of my family knows I am this horny and they love me anyway; no, they do not want to be reminded about the specifics of my greatest passions in life.

Yes, my trusted lovers know I'm here and are turned on by it.

Yes, my room is an otherworldly Lunar Temple.

No, it won't be weird.

No, I won't fake it.

No, I won't "prove" to you that I really am as excited as I seem, I'll let you practice this thing called "trust."

Yes, you can ask me what I like about my time with you and I will answer honestly and kindly.

Yes, I can also help you figure stuff out if you're confused about sex. Learning (especially about sex) is my thing.

Yes, I LOVE couples or pleasure buddies who are great communicators and love each other!

Yes, I can absolutely feel when a couple is trying to have a threesome to "save" something, and in both my personal and professional experience, it has never ended in a happy relationship, but if you seem nice I'll go along for the potentially joyous explosion!

Yes, I am very experienced with and adore the clarity of people on the autism spectrum. I get you! And I will answer your questions, address your sensory needs, and make sure you feel taken care of.

Yes, I can also hang and bounce around with all you ADHD types (but most of you just need to stop looking at your phones past 9 PM and get sunlight in your eyes first thing if you *wanna* support your focus)! I will keep track of your trains of thought for you as-needed.

Yes, I am very very very turned on by fellow listeners of The Huberman Lab!

Yes, I am a silly nerd trapped in a hot babe's body (this partly is why I cut off all my hair, unfortunately I am somehow extra-beautiful without it and now people call be "brave" for having a shaved head, which I find strange and hilarious), yes it causes so many weird human interactions.

I am named Luna because I love to look at the moon, but I also yes, I absolutely *do* Lovegood :) and can talk your ear off about woo stuff if you wanna go there.

Yes, I'm happy to wear hair if you prefer and have many hot options.

Yes, I take your privacy very seriously, including lovers in the public eye.

Yes, I really do think we could fuck our way to world peace.

Yes, I often get off on the fantasy that we, humanity, are "one" and the idea that we're all a connected consciousness that's using different bodies as the most highly detailed sex toys to masturbate. It makes me giggle and turns me on so much, and makes me really excited to meet the people out there who also enjoy this type of playful fantasy.

The best sex I've ever had is always the sex I am having and/or about to have!!!!!!!!!!!!!!!!!!!!!!!!!!

??
Did you read this far? You get a prize!!!! Email me with the purple button below that says "send a message" — show me a (well-lit, clothed-til-we-know-each-other better) photo of yourself and I will reveal myself in equal measure.

??
Bonus points if you include a couple of kinks you're into, superbonus points if you let me know when you're coming to visit me and make an appointment ahead of time.

??
What's at the top of your bucket list? ?? MESSAGE ME ??
?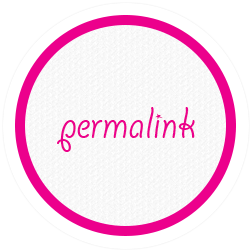 Send a message
Send Luna Robbie a message at:
lunarobbie@sherisranch.com
Luna Robbie's preferences
My Best Feature: Brain, curiosity, and enthusiasm.
My favorite position: Any position that feels the best in that moment-- I want to try them all.
My favorite toy(s): Neon wand, magic wand, plugs, and anything kinky.
My favorite sport(s): Sex!
My favorite color(s): Moon gray.
The Most Unusual place I had Sex: Ask me!
Language(s) I speak: Conversational French, German, and Spanish.
My fantasy: I want to explore everything eventually!
Luna Robbie's body stats
My height: 5 feet 8 inch
My current weight: 123
My current hair-color: Hair? What Hair?
My eye color is: Blue
My current stats are: 30DD 26 36
I am: Caucasian
My current age is: 33
Send Luna Robbie a message at:
lunarobbie@sherisranch.com
Phone Reservation: (800) 506-3565
Luna Robbie's Overall Ratings:

5.0/5.0(Based on 15 client Reviews)
Click here to read the Reviews
I Cater to:
69
All Fetish
Armpit-Sex
BDSM/Full Bondage
Blowjob
Bubble Bath Party
Classic Sex
Couples
Cross Dressing
DATY
Face-Sitting
Fantasy Fetish
Foot Fetish
Foot Fetish
GFE/Girl Friend Experience
Group Sex (3 or more)
Handicap
Half and Half
Lesbian
Light BDSM
Lingerie Fetish
Men
Nuru Massage
Pegging
Prostate Massage
Role Playing
Sensory Play
Shower Party
Threesome
Toy Show
Virgin
Voyeurism
Women
Luna Robbie's Schedule
| | | | | |
| --- | --- | --- | --- | --- |
| | | September 2022 - December 2022 | | |
** Days that I am available are highlighted below
Few other ladies from this week's lineup