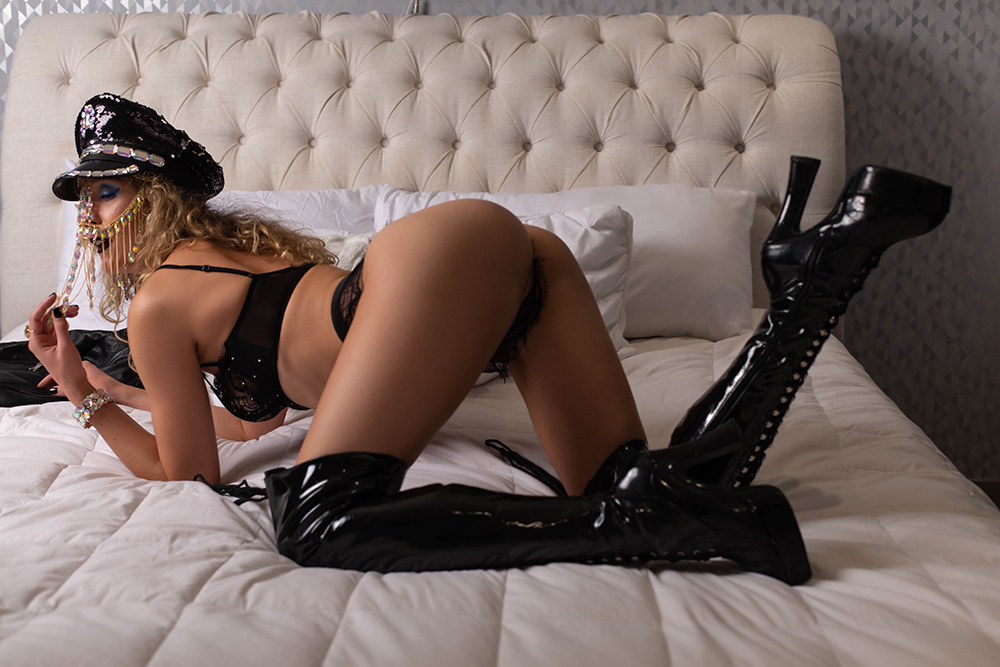 About GG
Dear (potential) lover of mine,

Let me paint you a picture. It's seventy degrees and sunny, with a beautiful breeze coming off of the ocean. I'm sitting at the beach as I write you this letter, wearing my red push-up bikini top, and matching red g-string. I put on my good sunscreen so I'm safe--I know you *love* how well I take care of my body.

The waves are coming in strong now and it's creating such a lovely white noise as I write and safely soak up the rays of sunshine. And for once there's no loud music or obnoxious people around! My little introverted nervous system loves this.

I just got off the phone with my dear, dear childhood friend, who is more like family at this point. I was telling her all about my juicy updates from the ranch, and how excited I am to go back for my next tour. I gushed to her about how much I *LOVE* playing at Sheri's, and how cool it is to meet awesome people like you. (Notice I said "playing" not "working"!)

"Girl. It is a dream *cum* true!" I exclaimed to her. "I get to meet all kinds of amazing people and connect with them in this intense, intimate, vulnerable, FUN way, and they support my art and lift me up in the process. It's like we are co-creating these insanely pleasurable and mutually beneficial masterpieces together!" I went on.

She expressed how happy she is for me, and how proud she is that I am living out the biggest versions of my fantasies, and empowering others to do the same. We talked about how healing a visit to Sheri's is for some of my lovers, how eye-opening for others, and how all of my mortals leave happier than they could have expected. Surprised and elated.

So, hi, I'm GG, and I am really grateful that I *might* get to meet you and co-create with you one day!

Yes, there's no "i" in GG, but there could be a "you" ;)

A little about me: I'm an artist, writer, poet, comedian, musician, and funny enough, even a retired hand model. I had to retire because *that* kind of hand job is just too high-pressure! I like this one much better LOL :)

My friends would describe me as vivacious, warm, confident, funny, wise, hot and RARE. Two of my real-life friends are here at Sheri's so check out Luna and Cora for a multi-Goddess experience with soul sisters who've loved each other for years!

If you're enjoying my words and following along with my wit, then we will be a great fit. I love playing with human beings of any gender, different abilities (I'm conversational in ASL), sex, race, experience level (I love initiating virgins!) etc. and the only thing I will not tolerate is disrespect.

I have the *pleasure* of being a highly empathic Goddess, which means when YOU feel good, I *literally* feel good. It's a win-win! And I love being a gentle guide! I will give you all the cheat codes to pleasuring me, because when a Goddess orgams it's heaven on Earth!

I love being a safe space and an enhancement to your life. I love being the best luxury you've ever treated yourself to! Let me be the sexy carrot you're chasing (and saving up for!) Let's celebrate together! Let's feel fantastic and change our realities together. Let's make magic and appreciate all the good.

Let me share my he(art) with you, and I'll let you support and further my dreams. When you reach out to me here, tell me about a recent dream you had so I know you read this, and because that will be fun for me to read!!!

Treat yourself. You won't regret it.

SEX O SEX O
GG

P.S. When you write me I'll get back to you ASAP (As Sexily As Possible)

THE GODDESS' SPECIALTIES:

*Newbies & Nervous People*
The Goddess loves being your guide for a smooth, calm, pleasurable time so that your nervous system can actually form a memory of your amazing experience! She has the special skill of knowing what others need, and the confidence to provide it! She also has LOTS and lots of lavender spray around ;)

*The Goddess Experience*
Imagine if you took the traditional Girlfriend Experience and launched it out of this world into the heavens where the BEST version you could imagine is possible, or BETTER. Thanks to her artistry and intuition, you can relax and allow yourself to be guided by The Goddess to *exactly* the level of intimacy you need. You've never met someone like her. She is home. Come home.

*Two-Goddess Heaven on Earth"
Literally the only thing better than being with your Goddess, is being with two. The Goddess usually tours with one of her real-life besties, so you can't beat the level of comfort and trust you'll feel! Check out Cora and Luna and you'll see why she drools over her own friends.

*Edging*
Let your Goddess take you there over, and over, and over until finally, WHEN YOU'VE BEEN VERY GOOD, she lets you cross the *finish* line.

*Hangout Party*
The Goddess loves meeting her fans and hanging with worshipers who are not interested in getting physical, but want to pay tribute to be in her presence and absorb all the magic she has to give. Listen to her original songs performed for you live, chat with a professional conversationalist who is also a comedian, relax and enjoy your new Goddess friend! You've never met anyone like her.

*Lingam Massage*
The Goddess is an advanced yogi with years of breath work under her belt. She will guide your breathing during the session, and is studied in the art of Lingam Massage to help you reach *maximum* let go.

*Cucks & Chastity Belts*
There is no one better to lovingly remind you how absolutely pathetic you are than the Goddess. She looks excellent holding the key to your cage…and your heart ;)

*Mutual Masterbation*
Some of the most erotic experiences have distance between the bodies! Because of your Goddess' incredible dirty talking skills, many creative fantasies can get played out verbally, while enjoying watching each other play from a little distance!

*Dirty Talk & Role Play*
As a seasoned improviser and trained immersive theater actor, as well as a professional writer, you won't find a better speaker behind the bedroom walls. Let's get CREATIVE! Costumes, accents, the whole sha-bang for an epic bang ;)

*Virgins*
The Goddess has had the pleasure of initiating many virgins into the sexual realm, from those in their mid-twenties, to those above forty. She provides so much comfort, acceptance, and guidance, that you'll feel like you're a pro already. She also loves giving honest feedback, if desired! Not required :)

*LGBTQIA+*
The Goddess is queer herself and loves when she gets to play outside the straight lines! Bring yourself to the Goddess so she can show you just how perfect and special you are AS-IS. She is the safest space to play! She has been a "first" for many curious women, and considers it to be a lovely honor.

*Couples*
The Goddess makes an excellent unicorn. She thrives best, and only works with, couples who are clearly super in love with each other. They want to treat themselves well and amplify their love and passion for one another! She also knows how to curate a lovely threesome for those who have never tried before! Let the Goddess be your guide. Her couples clients have *solid*, loving relationships and just visit the ranch to add a Sheri on top ;)

*Dress-Up Party*
The Goddess absolutely loves dressing up for an appreciative audience! Dress, dance, undress, repeat!

*Cross Dressing*
Come to the safe space curated by your Goddess to play and explore your feminine side! She is a fashionista and has so much fun cross-dressing up with lovely souls.

*Foot Worship*
The Goddess is an expert level receiver when it comes to worship. Kneel down where you belong and see what it feels like to kiss the feet of a divine creature.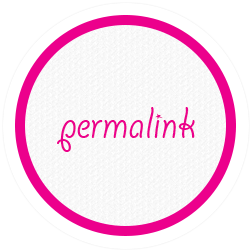 GG's preferences
My Best Feature: High IQ and high libido.
My favorite position: From behind.
My favorite toy(s): You.
My favorite sport(s): .
My favorite color(s): .
The Most Unusual place I had Sex: .
Language(s) I speak: English, Basic Spanish, Basic ASL.
My fantasy: You're looking at it- high end courtesan.
GG's body stats
My height: 5 feet 9 inch
My current weight: 135
My current hair-color: Brown
My eye color is: Hazel
My current stats are: 34DD 27 36
I am: Caucasian
My current age is: 33
Send GG a message at:
gg@sherisranch.com
Phone Reservation: (800) 506-3565
GG's Overall Ratings:

5.0/5.0(Based on 20 client Reviews)
Click here to read the Reviews
I Cater to:
69
Blowjob
Bubble Bath Party
Classic Sex
Couples
DATY
Face-Sitting
Fantasy Fetish
Foot Fetish
GFE/Girl Friend Experience
Group Sex (3 or more)
Half and Half
Handicap
Lesbian
Light BDSM
Lingerie Fetish
Men
Nuru Massage
Role Playing
Sensory Play
Shower Party
Threesome
Toy Show
Virgin
Voyeurism
Women
GG's Schedule
| | | | | |
| --- | --- | --- | --- | --- |
| | | September 2023 - December 2023 | | |
** Days that I am available are highlighted below
Few other ladies from this week's lineup