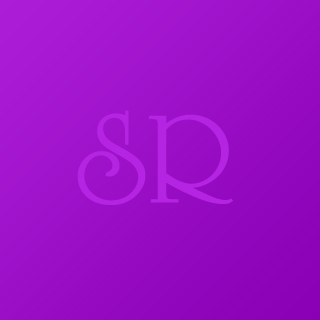 About Maeve Fforde
Thank you for taking the time to get to know me better!
I want everyone to win! I am not very competitive and really more of the nurturing "tend and befriend" sort. I love to celebrate daily life and important milestones with words of encouragement such as "You won!" or "You are winning at life!"

My philosophy of life has been shaped by years of caring for others professionally. Through these experiences, I have learned that time, the present, now is the only thing we really have. Very often, people are waiting for happiness. I invite you to be happy now, while you are reading this. I invite you to smile, to celebrate your life journey and to be gentle with your tender and vulnerable parts.

I cherish the complexity of the tapestry of humans. I enjoy the deep, messiness of people. I enjoy honesty even if it's ugly. I love that a person can have both shiny and dark pieces and be part of the same puzzle. The wefts of experience, personality, humor, trauma, delight - all an important part of the present person I am enjoying.

I wish to enrich your life, create beauty and inspire wonder. I want to provide a nurturing environment, provide a safe place, support your goals and celebrate you! As we get to know each other, I will delight in learning more about you in each of our experiences and creating a deep connection. I believe people continually evolve, grow and become new versions of themselves. I can't wait to meet you!

Personality and temperament:

I am a classic INFJ-A of the Briggs Meyer Personality test. I would love to know what you are and what your thoughts are on the results!

When I am not at Sheri's:

I enjoy photography, cooking and baking (especially new recipes!), supporting others to reach their goals, trying to learn new things (I believe you get better at anything with practice), reading, growing gourmet mushrooms, trying new restaurants and new foods, enjoying yard work, enjoying nature.

Music:

I generally enjoy music!

A selection of favorite artists: Mary Lambert, Brandie Carlie, Sofi Tukker, Tim Minchin, Doja Cat, Billie Ellish, Weird Al, Anything Lin Manuel Miranda writes, Christmas music, Kina Grannis, Noah Gurthrie, Todrick Hall, Meiko, Andy Sandberg, LP, Lizzo, Bazzi, Phum Viphurit, Florence and the Machine, Lenka, Erin McCarley, April Smith, Rachael Yamagata, Ariana Grande, Britney Spears, Sia, Hozier……

Food:

I love many types of food! I will try anything at least once (in all cases so far, more than once). So far, I don't seem to enjoy eating cow tongue (my tongue feels betrayed), urchin (although I like urchin oil), or sea cucumber (cold or hot).

Media:

I tend to enjoy series more than movies. I gravitate towards complicated story lines. I typically do not like romantic comedies or sitcoms that have canned laughter. I will watch drama but will read the plot first (I know! I am that person - but only with dramas!)

Books:

I love to read, and I enjoy the physical book, not the electronic version (I know - old school. I enjoy the smell and weight of books, the paper in my hands, and the satisfaction of words on Pape and the electronic version just doesn't do it for me)

Some of my favorite books:

The Food Lab by J. Kenji Lopez-Alt
Solutions and Other Problems by Allie Brosh - favorite chapters include
"Richard" and "Consequences"
How to Change Your Mind by Michael Pollen
American Gods by Neil Gamen.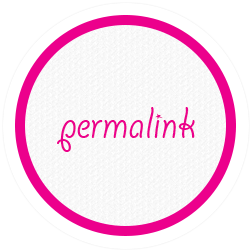 Send a message
Send Maeve Fforde a message at:
maevefforde@sherisranch.com
Maeve Fforde's latest photos
Maeve Fforde's preferences
My Best Feature: My brain, my sense of humor, my happiness.
My favorite position: Imagine in your head Madonna's song Vogue…now imagine me as one of the back up dancers…box hands! Box hands! BOX HANDS! Vogue! Vogue! Vogue! My favorite position is opposite of you in the girlfriend experience.
My favorite toy(s): My Nintendo Switch, Oculus, Legos.
My favorite sport(s): Listen. Is Beat Sabering a sport? Yes. It is. If they ever have Beat Saber National Championships, I'll be there.
My favorite color(s): Green and Maroon.
The Most Unusual place I had Sex: .
Language(s) I speak: English.
My fantasy: My fantasy is to be part of yours!
Maeve Fforde's body stats
My height: 5 feet 4 inch
My current weight: 132
My current hair-color: Brown
My eye color is: Brown
My current stats are: 32DD 29 37
I am: Caucasian
My current age is: 41
Send Maeve Fforde a message at:
maevefforde@sherisranch.com
Phone Reservation: (800) 506-3565
Maeve Fforde's Overall Ratings:

0.0/5.0(Based on 0 client Reviews)
Click here to read the Reviews
I Cater to:
Blowjob
Bubble Bath Party
Classic Sex
Half and Half
Men
Maeve Fforde's Schedule
| | | | | |
| --- | --- | --- | --- | --- |
| | | September 2023 - December 2023 | | |
** Days that I am available are highlighted below
Few other ladies from this week's lineup