About Roxanne Price
Welcome to my profile, and thanks for stopping by! My name is Roxanne Price and I am a legal companion who specializes in providing the authentic Girlfriend Experience. I am also in love with my work, so I am excited to form genuine connections with like-minded people! I'm a sensitive woman who is also a bit quirky, and sometimes shy. Intellectual topics are always floating around in my head, and I'm always searching for new, and exciting experiences! Some other things that I enjoy doing include playing video games, singing, creating things, hiking, going to concerts, and cooking. My career as a courtesan fits my interest perfectly! I can lend a listening ear if needed, and I can calm the mind of my partner with heartfelt advice. My hands, body, mouth, and mind are all highly skilled in the sexual arts… I love to please, and I aim to inspire the people that are around me. I'd be honored to be your very own personal muse!

I believe that one of the best feelings you can get from life comes from pleasing your partner during an intimate encounter. My personality has a lot to offer romantically and my soul aches to nurture the ones who need love the most. The Girlfriend Experience suits my turn-ons quite well. For starters, mental foreplay captivates me to no end! I am fascinated with the human mind and love getting to know a man through stimulating conversation. As a Sapiosexual I find this aspect of my work to be alluring. On top of that, I find personality quirks to be endearing and discovering each one of them is like a sexual adventure for me. Intimacy doesn't always need to be sexual. It comes in many forms and I'd love to explore all of those avenues with you!

Some of my favorite things to do in the bedroom are seen as innocent by some, but they can always lead to naughtier acts if the mood is right… For instance, nothing feels better than being held tight in a man's arms. Now, if he starts whispering in my ear about what he wants to do to me then the sexual minx will be guaranteed to come out to play! I crave to be kissed with passion while also being able to smell and taste my partner. All of my senses are on a hair trigger, so I'm sure that you can guess what else I'd like you to do to me! While I may appear to be shy and reserved, I can easily come out of my shell when I'm one on one with someone. After noticing my introverted exterior it may surprise you when I start talking dirty, but I promise that you will love how it makes you feel. I'm as sexually open as can be and I encourage honest communication at all times during my sessions. I'm very sweet and accommodating to the person that's in my bed! After our first party together, I'm always happy for that experience to be repeated again and again!

My other specialties include Two Girl Parties, Overnight Encounters, and catering to Adult Virgins. Every man should be able to experience girl on girl action in a safe and professional environment. I love making out with other women, and if watching gives you pleasure then I'm even more excited! What's more, extended dates and sleepovers are naturally intertwined with The Girlfriend Experience. We can share a steak and lobster in our own private luxury suite, enjoy a long bubble bath together, watch movies, and so much more! There are so many possibilities with an Extended Encounter and I feel the most comfortable when I can take time getting to know my partner. About Adult Virgins – I have plenty of "Hands on Experience" from taking care of men who have never experienced intimacy before. I'm a qualified professional in providing a safe and non-judgmental space where an adult virgin can be educated about what women enjoy sexually. I am easygoing with sexual newbies and it is always satisfying to take their V-Card… You could call it a kink of mine! Pair my knowledge of sexuality with my nerdy demeanor and you've found yourself the perfect woman to give your V-Card to!

I invite you to try any of these specialties with me at Sheri's Ranch! I'm also open to suggestions, as the most important thing for us is to have pure unadulterated fun together! My goal is to give you a perfectly tailored experience that feels natural, playful, and sexually intense. Please reach out to me by filling out my contact form down below. Please keep in mind that due to Nevada state law I cannot discuss my rates for the services that I provide through Sheri's Ranch. The only place that we are legally allowed to discuss pricing is face to face in my room at the ranch. The contact system that Sheri's Ranch has in place guarantees 100% discretion for clients and ladies alike, so I am only able to answer your inquiries while I'm doing a tour at the ranch. Be sure to check out my available dates down below, and I'll try to get to your mail as soon as possible! I'm excited to hear from you. <3


Excerpts from devoted clients:
"What I love about Roxanne is she's so invested in pleasing you that she is pleasured to no end just by it. Yes she loves sex as much as the next girl but she loves to see her partner on the brink of ecstasy. Roxanne is also very appreciative of her clients and the way they treat her. She always lets you know your time and money is greatly appreciated. With so many beauties at the ranch this trait is so incredible. Every lady at the ranch can offer good sex (Roxanne can offer life altering sex) but what she offered is a connection that enhances the experience so much."

"Being the very shy type, it takes time for me to get into my comfort zone. Roxanne goes so far above and beyond to make that happen. Each visit, she has taken the time to sit with me and visit, and do everything to help me get to my comfort zone. It works every time, as she has the magic touch! She is so positive, upbeat, and fun to be around; there is so much to like about her."

"I requested a "GFE" and Roxanne delivered. She is incredibly attractive. Her attractiveness is only surpassed by her charming personality. I appreciated that I never felt rushed. She made sure I felt very comfortable with her so I would more effectively communicate what I wanted during our encounter. She created a very intimate environment that is important in any girlfriend experience."

"Even though at that specific moment I was still a virgin I might as well have not been. Roxanne had given me the confidence and trust I needed to proceed. I'm not going to go into every specific detail of what we did but it was an amazing experience. It will sound cliché but she's even more gorgeous in person, and she's also a wonderful person who deserves all the good things that come to her. Thank you Roxanne for playing a part in the growth of my more fulfilling life."

"Roxanne's humble nature and kindness made the experience, completely unforgettable for me. Even after the party was over and as she and I were leaving, she gave me a goodbye kiss. Thanking me for the experience and letting me know to message her on when I would be making my next trip. She has this way of making everything in the outside world seem nonexistent and the only thing that matters, is the time you're together with her. I couldn't have been happier having this experience and meeting a unique individual like herself."

"Roxanne is either one of the greatest courtesans out there and can become the lady with perfect chemistry or else she and I really had perfect chemistry. She got my jokes without explaining, she picked up on my using humor for conversation and kidded back with me. She loved my boldness and I loved her confidence. She totally went beyond my expectations of her- absolutely gorgeous, the hourglass figure I was reading about and imagining, such a great conversationalist. I won't say she could always do this, but I had come by early afternoon on a slow weekday, so Roxanne sat with me and made up for us not knowing each other well. We talked, we laughed, we shared, we negotiated, I even went for BBQ and ate with her when I came back. Roxanne made me have to have her."

HOW TO CONTACT ROXANNE:

1.) Let me know your name (using a preferred alias is fine), your age, and if this is your first time at Sheri's Ranch.
2.) Please include your email address, desired appointment date and time.
3.) Tell me a little bit about yourself, and what type of encounter you're interested in having with me!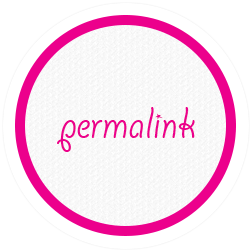 Send a message
Send Roxanne Price a message at:
RoxannePrice@Sherisranch.com
Roxanne Price's preferences
My Best Feature: I have been told that my eyes are full of life. They are hazel with green and brown undertones, and compliment my olive complexion well. My brunette hair is luxuriously long, and it looks extremely sexy when cascading down my back. My long, soft legs can wrap around you to heighten the closeness that we will experience together. I have supple curves, and a tiny waist that exaggerates those curves perfectly! While I do have a myriad of features that I find to be aesthetically pleasing, I would have to say my favorite by far is my facial features. My lips are full, and I have a youthfully sculpted face with strong bone structure. I'm very happy with my classically beautiful appearance, and I'm proud to say that my body is 100% natural.
My favorite position: I think that any position during sex feels amazing! That being said, doggy style feels the most amazing. It's something about the angle while being bent over… The way that it feels when I've submitted to my partner in this way could be explained as warm, complete, and intensely pleasurable.
My favorite toy(s): I'm turned on by my partner watching me play with a classic dildo, but my magic wand really hits home. I can have multiple orgasms with my magic wand, and I'm happy to melt into you arms afterwards.
My favorite sport(s): I'm not a fan of traditional sports, but don't worry! There are many sexual sports that we can enjoy together! My favorite sexual sport has multiple women involved, and the goal would be to see who can have (or give) the most orgasms…

My favorite color(s): Burnt orange, lavender, olive, turquoise, black, cream, navy blue.
The Most Unusual place I had Sex: : Inside of a brothel is the weirdest place that I've had. I know, I know. You were probably not expecting me to say that. ;D.
Language(s) I speak: English.
My fantasy: I'm naturally submissive, so I have a light kink fantasy where I'd have a partner who is experienced in the art of domination to work their magic on me while I lay back in ecstasy. Another fantasy of mine is to have a man watch while another woman and I play with each other. Eventually he would join us, but there's something really hot about provoking a man sexually in this way. My last fantasy involves being intellectually stimulated by a creative, and deep partner over an extended period of time. This builds sexual tension for me like no other. You could say that this type of fantasy is an extremely romantic one… It's like something out of a dream.
Roxanne Price's body stats
My height: 5 feet 7 inch
My current weight: 134
My current hair-color: Brown
My eye color is: Hazel
My current stats are: 36D 22 30
I am: Caucasian
My current age is: 26
Send a message to Roxanne Price
Phone Reservation: (866) 820-9100
Roxanne Price's Overall Ratings:

5.0/5.0(Based on 35 client Reviews)
Click here to read the Reviews
I Cater to:
Blowjob
Bubble Bath Party
Classic Sex
Half and Half
Men
Nuru Massage
69
DATY
Face-Sitting
Fantasy Fetish
Foot Fetish
GFE/Girl Friend Experience
Group Sex (3 or more)
Light BDSM
Lingerie Fetish
Pegging
PSE (Porn Star Experience)
Role Playing
Shower Party
Threesome
Toy Show
Virgin
Voyeurism
Roxanne Price's Schedule
| | | | | |
| --- | --- | --- | --- | --- |
| | | June 2020 - September 2020 | | |
** Days that I am available are highlighted below
Blog posts Roxanne Price has contributed to
Nevada Brothel Prices and Costs
You want to visit a legal Nevada brothel and change your sex life for the better. You've emailed the courtesans that struck your fancy, decided on which lovely companion you'd like to spend time wi...
full story...
Few other ladies from this week's lineup